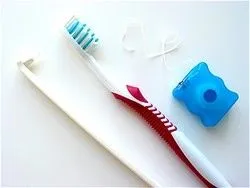 Prevention
While at Periu Family Dentistry, we make sure that you receive the highest level of service and ensure that our dental work is of the highest quality. To ensure that you maintain great oral health, this level of quality needs to extend into your personal oral hygiene routine. We can help you establish a dental hygiene routine that will keep your teeth healthy and white. If you have any questions about your current hygiene plan please ask us.

Your teeth are not the only important part of your mouth. Your gums are essential to oral hygiene as well. We can provide periodontal cleanings and treatment, or refer you to one of our recommended specialists. Please let us know if you have any questions.

Digital X-Rays
Digital x-rays are quickly becoming adopted by a large percentage of the dental industry. A digital x-ray allows the dentist to take an image of the tooth or teeth and put it into an imaging program. Within this imaging program, there are a number of tools that will allow the dentist to take a very close look at the teeth and surrounding structures with amazing accuracy. As a benefit to the patient, the digital x-ray also provides nearly 80% less radiation than a standard x-ray. This is due to the fact that the digital version of the x-ray is much more sensitive to this radiation and has been specifically designed with the patient in mind.
Sealants are a great way to protect against tooth decay and cavities on your back teeth (molars). These are the teeth that are most vulnerable to cavities and decay because they are used in the chewing process, and are the most difficult to reach and clean. Molars first come in at around 5-7 years of age, with a second set coming in between the ages of 11-14. It is best to have a sealant placed when the molars first come in to ensure they are protected early.

To place a sealant an adhesive is first applied to the teeth. The sealant is then placed over the adhesive as a liquid, as if it is painted right onto the tooth. The liquid then hardens and creates a barrier between your tooth and any plaque, food particles, and bacteria. Sealants last for about 10 years and can be reapplied if necessary.
Mouthguard
Mouth guards are an essential piece of equipment in contact sports. They should be worn by athletes of all ages who participate in sports such as:

Football
Hockey
Lacrosse
Wrestling
Basketball
Baseball/Softball
Soccer
…any sport where contact is a possibility.

Wearing a mouth guard helps prevent against structural damage to your teeth and jaw and also helps prevent injuries such as lacerations to your cheeks, tongue, and lips. Mouth guards have also been shown to help decrease the risk of concussions.

Mouth guards are available in most any sporting goods store, but you should be careful when purchasing a mouth guard. Mouth guards like this do not offer the best level of protection. They are also usually ill-fitting and uncomfortable.

For the highest level of comfort and protection, you should visit your dentist for a custom mouth guard fitting. A custom mouth guard is created specifically for the optimal protection of YOUR mouth. It is created with thin plastic that is hardened to protect your teeth. The thinness of the custom mouth guard allows for easy breathing and also allows for easy communication (especially important for you star quarterbacks calling out the signals).

See your dentist today for a custom mouth guard to protect your teeth and ensure that you maintain the highest level of performance on the field, court, or rink.
Nightguard
Many people are afflicted with bruxism, or teeth grinding. Some people may do this consciously during the day, but it is a larger problem at night while you are asleep. Grinding your teeth can damage enamel, wear down teeth, cause jaw pain, or irritate your gums. The noise from teeth grinding can also disturb your spouse's sleep if loud enough.

If you grind your teeth you should consider a night guard. The night guard, which is very similar to a mouth guard worn by athletes, provides a barrier between your top and bottom teeth while you sleep. All night guards are custom fitted for comfort and to allow for proper breathing. Your dentist will take an impression of your teeth and have the night guard created by a dental lab. Night guards are very durable and can be used for up to 10 years.

There are also some things that you can do to try to stop teeth grinding. You can train your jaw to be free and easy rather than clenched. Refrain from chewing gum or on other objects like pens. You should also avoid alcoholic drinks and drinks with caffeine, as these can increase the likelihood you will grind your teeth. If you suspect you might be grinding your teeth at night set up an appointment with us today.
TMJ
TMJ is the initialism for temporomandibular joint, which connects your lower jaw (the mandible) to your skull at the temporal bone. This joint controls many jaw functions, like chewing. If the chewing muscles or the joint itself are causing you pain you may have temporamandibular disorder, or TMD. TMD can be caused by stress, continual clenching of the jaw muscles, or teeth grinding.

Some of the symptoms of TMD are:

Pain when opening or closing mouth
Trouble chewing
Jaw becoming stuck open or shut
Headaches or ear pain
Clicking or popping sounds when opening your mouth
Teeth Grinding


Many of these symptoms can often be associated with other health problems, so only a medical professional can tell you if it is due to TMD. Teeth grinding is an especially problematic symptom because it can lead to further problems. Prolonged teeth grinding, or bruxism, can cause enamel to wear off teeth and expose dentin. This material is softer than enamel and more susceptible to decay. Sensitivity to hot and cold food or drink may also develop from excessive teeth grinding.

If you suspect you may have TMD come in for a consultation. We can help diagnose you and provide relief for your symptoms. Pain relievers and hot/cold compresses are short term methods to provide relief for pain symptoms. A night guard can be used to help prevent or lessen the effects of teeth grinding at night. This can lead to a more permanent solution. In very severe cases of TMD surgery may be required, but behavioral treatments to change the way you use your jaw muscles are usually enough to provide relief.